KHAZANAH Nasional Bhd has officially launched its virtual art gallery to showcase its collection and make art more inclusive.
Called Galeri Khazanah, the art space is housed at Slate@The Row in Kuala Lumpur from Aug 25 to Sept 4.
A total of 57 artworks by 29 artists will be virtually displayed in an exhibition called "Time Together: Exploring Art Through Khazanah's Collection", which is meant to capture stories from the past to the present day in conjunction with the Merdeka month.
Among the artistes featured by the virtual gallery are Datuk Syed Ahmad Jamal, Datuk Ibrahim Hussein, Khalil Ibrahim, Latiff Mohidin, Datuk Sharifah Fatimah, Yusof Ghani, Ahmad Zakii Anwar, Jalaini Abu Hassan, Anurendra Jegadeva, Kow Leong Kiang, Yee I- Lann, Fauzul Yusri, Liew Kung Yu and Haffendi Anuar.
According to Khazanah MD Datuk Amirul Feisal Wan Zahir, the launch of this art gallery is aligned with the company's Advancing Malaysia strategy to build capacity and spur vibrant communities for the benefit of all Malaysians.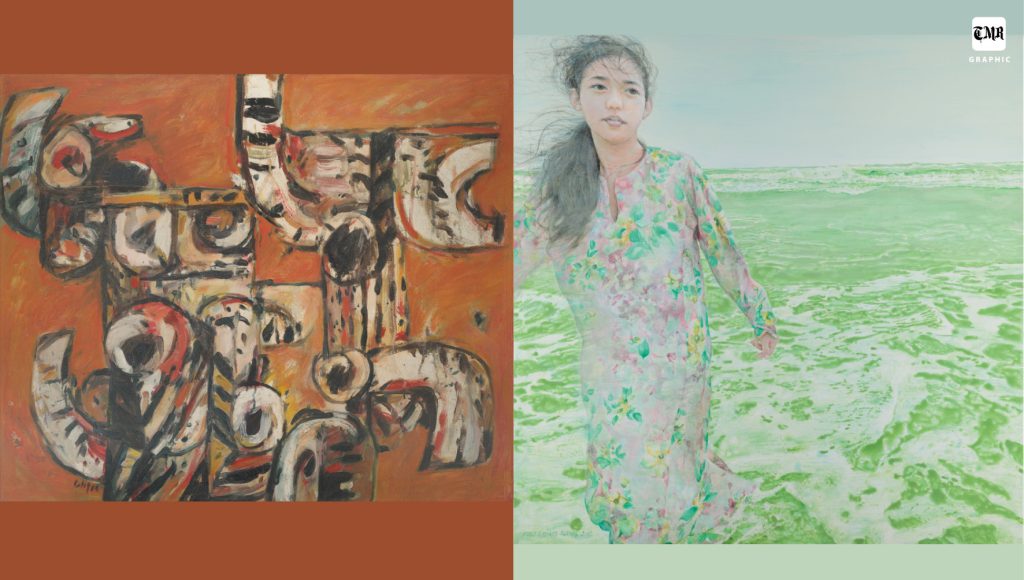 Latiff Mohidin's Pago Pago (left), 1968, Oil on Canvas and Kow Leong Kiang To the Sea 4, 2012, Acrylic on Canvas are among the 57 artworks on virtual display
"Alongside other corporate custodians of the nation's cultural assets for future generations, Galeri Khazanah aims to preserve and conserve these historical gems and to offer the global audience a glimpse of our cultural heritage through the perspective of Malaysian artists.
"In fact, we have pursued various initiatives in delivering societal value and impact through our foundation, Yayasan Hasanah, and related entities such as the Khazanah Research Institute Sdn Bhd, Taman Tugu Malaysia and ThinkCity," he said in his opening remarks.
Amirul Feisal also highlighted that Yayasan Hasanah has also introduced the "Arts For All Seasons" initiative to assist more than 1,300 artists by highlighting their artworks through webinars, virtual and live performances.
Moreover, Galeri Khazanah will also include the pieces of eight young and emerging artists from the Khazanah Arts Residency between 2017 and 2022.
The Sultan of Perak, Sultan Nazrin Muizzuddin Shah, officiated the launch of the virtual gallery.
In his speech, Sultan Nazrin explained how art connects our past, present and future through historical context, so learning about our history helps us to understand more about our background.
"The painting 'Guernica' by Pablo Picasso is a good example of a painting that starkly exposes what was happening at a particular point in history.
"Painted in 1937 during the Spanish Civil War, it is widely considered as one of the most powerful and evocative expressions of anti-war emotion ever seen in a painting."
Sultan Nazrin also believes that this virtual exhibition will also help less-well established artists to have a wider reach from different locations. In turn, making art more inclusive and accessible.
"Ultimately, this will allow us all to gain a more comprehensive understanding of the arts that are being produced across the nation.
"This wider selection of artworks will provide important lessons and insights about our history, and about the evolution of the soul of our nation," the royal added. — Pics sources: Galeri Khazanah